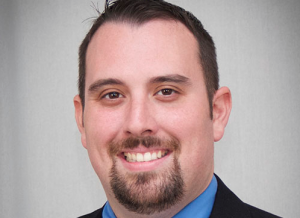 Northwest ISD Board Member Josh Wright has resigned, and the district will call  special election to fill his vacant seat.
At a special school board meeting on Thursday, Northwest ISD trustees approved the resignation of Wright, who served in Place 1 and has accepted a new job in Austin and will be relocating. He served the community on the school board since 2009, including two years as board president, according to a district news release.
"I am grateful to our community for giving me the opportunity to serve," Wright said. "It's truly been an honor."
Rather than appoint someone to fill the vacancy, the board approved the order for a special election to fill Place 1 on the upcoming election date, May 4. The first day to file an application for a place on the ballot was Friday, with applications accepted through March 4. The term for Place 1, which would be completed by the newly elected board member, ends in 2021.
Two other seats on the NISD board expire in May, but only the incumbents, Board President Judy Copp and Vice President Anne Davis-Simpson, filed to run for those seats. That general election has been canceled.