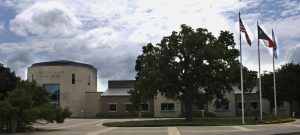 The city of Highland Village will go to Austin next week to oppose proposed bills in the Texas House and Senate that would significantly decrease many cities' tax revenue.
Early in the 2019 state legislative session, lawmakers filed identical companion bills to cap local property tax revenue for school districts, cities, counties and special taxing districts. The bills were filed by Sen. Paul Bettencourt, R-Houston, and Rep. Dustin Burrows, R-Lubbock, and would cap local property tax revenue growth at 2.5 percent a year. The cap, often referred to as the rollback rate, is currently 8 percent.
Property taxes make up 63 percent of Highland Village's budget, and reducing the rollback rate to 2.5 percent would have a "huge impact" on the city, according to the city of Highland Village. Had it been in place the last two fiscal years, Highland Village would have lost out on $1.1 million in revenues to provide an average $85 annual savings for each residential property. In the last 18 years, the city would not have collected about $21 million in revenues and wouldn't be able to offer many of the services and amenities it currently does, said Ken Heerman, assistant city manager.
"I really don't get how cities are expected to be exempt from the effects of inflation going forward, that we should always have level taxes," Heerman said during this week's city council meeting."It's just not feasible."
Under the proposed bills, if local governments want to exceed the 2.5 percent cap to generate more revenue, it would require an election with 60 percent of voters to approve. Municipalities that collect less than $15 million a year in property tax and sales tax revenues would be exempted. Highland Village just exceeds that threshold, according to the city.
During the city council meeting, Mayor Pro Tem Fred Busche wondered aloud the best way to oppose the "politically motivated" effort "that has nothing to do with reality."
"How do we present something that our people understand in our city so we get them behind us in what it is we're trying to do, so that basically we use the public to convince the legislature that this is stupid?" Busche said. "This is an incredibly complicated thing to try to present … even our legislators, I am confident, don't have a clue about what this really is."
During the meeting, many council members and staff discussed how the proposed bills could force them to make significant cuts to important projects and departments.
"Of everybody that testified last week in the Senate, every single city official that came down to testify talked against it, and every single taxpayer that came to testify talked for it, because tax payers, all they hear is, 'My property taxes are going to go down," said Council member Daniel Jaworski. "We have to make clear that this is property tax reform that's not going to fix property taxes … This bill, if passed, is not going to keep anybody from being taxed out of their house."
Highland Village council and staff members will attend Denton County Days in Austin next week, according to the city. They will present the state's top elected decision-makers and key agency officials with a compromise "that will provide property tax relief to residents while maintaining the city's ability to provide the services and amenities Highland Village residents expect," according to the city. During the City Council meeting, City Manager Mike Leavitt said many Texas cities would like to see a compromise around 5.5 percent.
Click here to watch this week's Highland Village City Council meeting. The property tax cap discussion begins at the 1:49 mark.