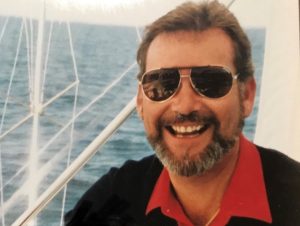 Ronald Francis Stuart passed away peacefully at his home in Flower Mound on December 25th, 2018. He was 78.
Ron was born in Liverpool, England and moved to the U.S. in 1964. He is survived by his wife of 41 years, Sandra Piers Stuart, daughters Lynne Stuart Timm and Julia Stuart, grandson Colton Notley and granddaughter Alicia Stuart. He was preceded in death by his parents Ernest Stuart and Ellen Ditchfield Stuart and his brother, Barrie Stuart.
Ron earned his degree in electrical engineering in England. Throughout his career he worked at the British Embassy in Washington, D.C. and was a successful salesman in the aeronautical and high-tech sales field, based in Texas and California. He was a founding partner at Neotech, a Flower Mound based corporation which manufactured digital tire gauges.
In his later years he and Sandy bought and ran a Bed & Breakfast in Plymouth, MA. He retired in 2015 and they decided to move back to DFW. In his free time, he enjoyed spending time with friends and family, golfing, boating, and playing the piano.
A memorial service will be held at St. Nicholas Church, 4800 Wichita Trail, Flower Mound, at 11 a.m. on Saturday, February 16, 2019.
In lieu of flowers the family requests donations to The Salvation Army Lewisville or Ardent Hospice, 700 Parker Square Rd. #105, Flower Mound, TX 75028.