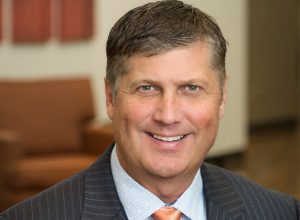 This year will be another productive one for the Town of Flower Mound.
Construction on the Library expansion will kick off this year, as will work on Fire Station No. 7. In fact, we expect to break ground on the next fire station, located at 2777 Skillern Rd., later this month. The 9,300 square-foot facility is expected to open in spring 2020 and improve emergency response times. In addition to fire and EMS responsibilities, Fire Station No. 7 will also be staffed with firefighter/paramedics with water rescue capabilities. This will include lake operations, as well as swift water and flood water rescue.
The Town will also start construction on several road projects to improve drainage and mobility. One of the most visible ones will be the Morriss Road improvement project, which is planned to begin in May. The changes included in this project are intended to help with safety and traffic issues, without making Morriss Road six lanes, as the Council decided last spring. The first phase will replace concrete panels of roadway, between FM 3040 and Garden Road (just north of Forestwood Middle School). The project will also include:
Adding a dedicated left turn lane from Garden Road to Morriss, specifically for cars exiting Forestwood Middle School, and prohibiting right turns on red from northbound Morriss to Garden during school zone hours. This will allow more cars to come out of Forestwood Middle School, and reduce congestion on Garden Road during school pick-up/drop-off times. These options were the result of multiple discussions with Lewisville ISD and Forestwood Middle School staff. Following the completion of the Garden/Morriss improvements, the intersection will be re-evaluated to determine the effectiveness and further solutions will be implemented, if necessary.
Adding a third northbound lane on Morriss Road through the FM 3040 intersection to Lake Bluff Drive to eliminate the bottlenecking at the intersection.
Extending the southbound Morriss left turn lane at Forest Vista.
Adding warning signs at selected curves along Morriss.
The entire Morriss Road improvement project will take roughly one year to complete, and staff will communicate its progress along the way.
Another project on the horizon is the addition of a right turn lane on northbound FM 2499 at Lakeside Parkway, which is scheduled to be complete by August. This will help drivers who need to turn east on Lakeside Parkway get out of the through traffic lanes and improve congestion.
Good news, crews are wrapping up the new four-lane section of Firewheel Drive, from Milford to Garden Road, and are expected to be done in March. Following completion of the four-lane section, there are some existing concrete panels that will be need replaced as well that were discovered to be in poor shape during the project.
Yucca Drive is about to receive a makeover as well. The road will undergo a reconstruction, from Sagebrush to south of Cross Timbers Road. Churchill Drive will be extended east, to connect with Yucca, as well. Drainage, water, sidewalk, and trail improvements are also included in the scope of this project and it is expected to be complete in November.
As always, you can see all the road construction projects and upcoming lane closures in Flower Mound by visiting flower-mound.com/townconstruction. If you visit flower-mound.com/notifyme, you can receive text and/or email updates when these pages are updated so you can stay in the loop and see their progress.