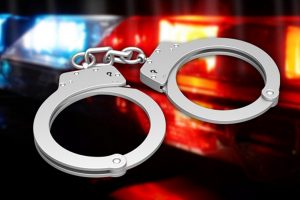 The Denton County Sheriff's Office arrested a Florida man last week after finding 48 pounds of cocaine in the vehicle he was driving.
Deputies conducted the traffic stop in the 15000 block of Hwy 380 West on Jan. 29, according to a DCSO news release. After the driver, 39-year-old Euddy Surun, consented to a search of the vehicle, a deputy found marijuana and saw signs that the vehicle had been fitted with a false compartment, so the vehicle was taken for a more detailed inspection.
Two compartments were located in the vehicle, each loaded with taped bundles that looked like packages that cartel groups use to smuggle drugs across the border into the U.S., according to the news release. The deputy recovered a total of 48 pounds of cocaine, and Surun was arrested on suspicion of manufacture or delivery of a controlled substance more than 400 grams, a first-degree felony. He is also being held in the Denton County Jail on a U.S. Marshals hold for possession with intent to distribute cocaine.