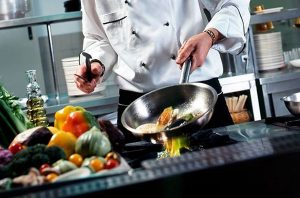 The Lewisville ISD Education Foundation announced Thursday that it is launching "Recipes for Success," a restaurant week to benefit LISD students and teachers.
The inaugural restaurant week will take place in southern Denton County from Feb. 22 to March 3, when "the area's finest restaurants" will offer special menus, according to a LEF news release. Restaurants will provide one or more options that include pre-set offerings of:
Chef-Inspired three-course meals for $45
Chef-Select two-course meals for $20
Signature Selections menu of up to three featured items
The proceeds will help fund scholarships for graduating seniors among the five LISD high schools — Flower Mound High, Lewisville High, Hebron High, Marcus High, and The Colony High as well as supply innovative and interactive teacher grants throughout all 69 campuses in the school district, according to the news release.
The kickoff event for "Recipes for Success" — called "Serve it Up!" — is set for Feb. 1 at Lone Star Toyota in Lewisville to announce the names of the participating restaurants, along with more festivities, according to the news release. As a part of "Recipes for Success," the participating restaurants will compete to serve the most plates. The winner will be awarded April 1.
Click here for more information.