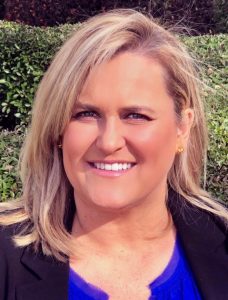 Lewisville ISD Trustee Jenny Proznik announced Wednesday that she intends to file for re-election
Proznik is about to complete her first term in Place 5 on the LISD Board of Trustees.
In a news release, Proznik said she led the charge on getting students and parents the option of including class rank on their transcripts.
"I believe our students are more than a rank," Proznik said. "We needed to provide options, so families could make the best decision for their child when applying to post-secondary institutions."
During her first term, LISD has re-evaluated and implemented a facility plan for LISD buildings and passed a $737 million bond package. LISD has also accomplished some long-term goals that were overdue for implementation, such as establishing a Welcome Center and centralizing all administration offices, according to Proznik's news release. A district dashboard, first discussed by the Board of Trustees in 2010, is being implemented this year allowing many stakeholders immediate access to valuable teaching data that before was not easily accessible.
"It's one-stop shopping now," Proznik said. "If a principal needs immediate access to data, so they can assist their teachers with instructional planning, they will no longer need to go through channels to request information or wait on a response. Principals are our instructional leaders and our feet on the ground so it is vital that they have the most timely support and tools available."
Other board accomplishments include revised 1:X technology distribution and implementation, establishing STEM academies, the Collegiate Academy and the elementary school entrances will all be "hardened" for security purposes by December 2019.
"I am proud of the accomplishments made in the past three years, however we still have work to do. There are important short and long-term goals that must be addressed to keep Lewisville ISD relevant and current. I want to make all of our programs available to students across the district. Our communication plan, communication methods and avenues for partnerships with businesses and with each city in LISD, need to be constantly evaluated as well. LISD serves 13 unique cities and at times it can be challenging to meet the individualized needs each area of our district faces," Proznik said. "I want to keep LISD strong, but also continue to make it better so it is a shining light in each of the 13 cities which it serves."
Proznik is also proud to say that she has visited all 69 LISD campuses twice in her three-year term.
"It is very different to read about a campus than to visit and see with my own eyes the work happening," Proznik said.
Proznik holds a journalism and public relations degree from The University of Oklahoma and is a former small business owner. She is a 2014 PTA Lifetime Award winner and a member of St. Phillips Episcopal Church in Frisco. Proznik and her husband Jeff have been married for 23 years, have two children and are active volunteers with the Hebron LAX program. Proznik's presence can be seen on a daily basis throughout the district as she served on the Curriculum and Legislative committees, is active in Communities in Schools and mentors students through "Lunch With a Leader" at Peters Colony Elementary and Griffin Middle School. She is also an active volunteer with The LISD Education Foundation and sits on The Board of Directors for Independence Gardens.
Prior to her service as trustee, Proznik also served as the Legislative Liaison on the LISD Council of PTA's, President for Hebron High School PTA, LISD Scheduling Committees, INSIDE LISD, mentoring at Creek Valley Middle School and as the LISD community liaison for Frisco's Mayor's Youth Council.
For more information about Proznik's campaign for re-election visit her Facebook or Twitter pages.
Filing for all local elections opens on Jan. 16, and Election Day is May 4.