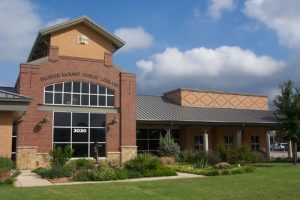 The Flower Mound Public Library will host two public meetings next week to get residents' feedback about their technology needs and interests, specifically for its future digital lab.
The digital lab, part of the upcoming library building expansion project, will be where library cardholders can have access to technology tools that they might not have at home or work, according to a town news release. This could include equipment to convert home VHS movies to DVD, a 3D-printer, professional-level audio/visual production and editing equipment, Cricut-type cutting machines and more.
Whether you would want access to some of that equipment, or you'd like to take classes to use it, or you just want a quiet place where your kids can access free WiFi, the library wants your input, the news release said.
The meetings — which will be informal discussions led by the library's technology consultant — will be held from 6-8 p.m. on Jan. 9 and 9:30 to 11:30 a.m. on Jan. 10. If you plan to attend one, RSVP at 972-874-6151 or at [email protected]