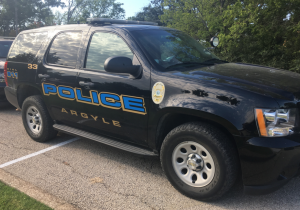 The Argyle Police Department is investigating an armed robbery at a restaurant on Tuesday evening.
Argyle Police Chief Temple Cottle said employees at the Subway, 100 Country Club Road, reported that a man came into the restaurant around 7:50 p.m., displayed a weapon — without removing it from his pants — and demanded cash from the register. He took the cash and fled. No one was hurt.
The man was described as Hispanic, about 5'10" tall and weighing about 170 pounds. He had dark hair and beard.
Police are still investigating the incident. If you have any information about it, contact the Argyle Police Department at 940-464-7254.