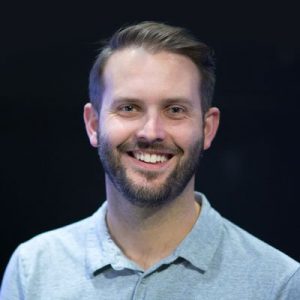 By Kyle Cunningham, Lead Minister, Bridgeway Church
It's the day after Thanksgiving and I am not feeling very thankful.
My wife, two sons and I are currently traveling back to Dallas from a Thanksgiving trip in Colorado. It's been a long day—traveling with a toddler and a five-year-old will take its toll under ideal circumstances—and today, the circumstances have been anything but ideal.
This morning we drove through a snowstorm. There were crashes and delays on I-70. It was a white-knuckled ride. What should have been a two-hour trip took closer to four.
We finally arrived at our Airbnb. We were tired but glad to rest before the final leg of our return journey.
Unfortunately, there was a check-in problem and it took us nearly an hour and a half to gain entry to our room. Then, we discovered that our unit was not prepared and to my dismay, there were no clean towels. (Yes, I checked to see if there was detergent. No, there was none.)
To top it all off, an hour ago, my wife had to take our toddler to Urgent Care due to a fever that has not broken for two days.
I repeat: I am not feeling very thankful.
Why am I lacking gratitude? It's simple—because too often, my level of gratitude is based on my present circumstances. This is a problem because we know that circumstances change! Sometimes things are good, sometimes they are not. But that shouldn't change our level of gratitude.
There is one simple truth that should point us to thanksgiving, no matter the day you've had or the season you are in:
God who is good, even when my circumstances are not.
In this time of Thanksgiving, let's choose to align our perspective to this truth and allow gratitude to flow from God's goodness, not our circumstances.
The Pastor's Place features columns written by a different area church leader each month.Call 940-728-8284 for more information.