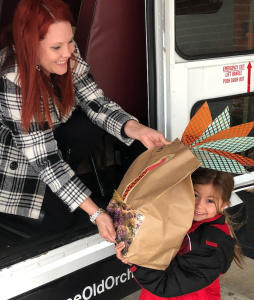 A group of local children made a personal delivery Monday to help give lots of Denton County families a better Thanksgiving.
Kindergarteners from Primrose School of NE Flower Mound and Primrose School of Old Orchard, located in Lewisville, helped make the delivery Monday to Denton County Friends of the Family for its annual Thanksgiving Food Drive, according to a Primrose School news release. The students and their teachers loaded up buses and delivered the donations, which included more than 1,000 food items and $150 in gift cards.
The local nonprofit DCFOF provides compassionate and comprehensive services to those impacted by abuse and violence.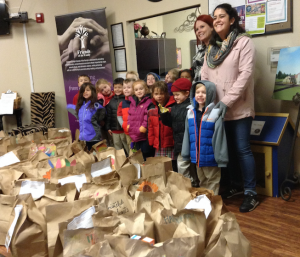 "This food drive is special because Denton County Friends of the Family is not only trying to provide food for a special holiday meal, they are working to empower mothers who may be enjoying their first holiday season free from their abuser," said a Primrose School news release. "As part of Primrose's Caring and Giving program, this event helps students understand the value of generosity and giving without expecting something in return."
DCFOF is collecting Thanksgiving Food Drive donations through 6 p.m. Tuesday. For more information, click here.