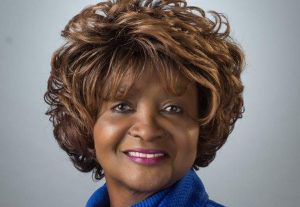 Join the Tri-Town Amazing Race
An inaugural Tri-Town Amazing Race will take teams through Flower Mound, Highland Village and Lewisville packed with mental and physical challenges.
Teams of two to four people will complete challenges at 10 pit stops through the three communities. The event begins at Doubletree Ranch Park in Highland Village beginning at 8 a.m. on Saturday, Nov. 10.
The top three teams will receive prizes. A cost of $15 per person includes a light breakfast, lunch and a swag gift. Call 972-874-6281 or email [email protected] for more information.
Fire and police face each other in 16th annual Battle of the Badge
If you thought you'd missed it, you're in luck. Officials rescheduled the 16th annual Battle of the Badge softball tournament, originally scheduled for Oct. 20, to Saturday, Nov. 17, at the Toyota of Lewisville Railroad Park.
Starting at 7:30 a.m., the Lewisville Fire Department will compete against the Lewisville Police Department for top honors. Teams from neighboring communities, such as Garland and Arlington, also compete. Spectators are welcome, free of charge, to watch the competitions. Activities for children will also be available.
The tournament benefits the Lewisville Citizen Police Academy Alumni Association (LCPAAA), which hosts the event each year, in its mission to enhance relations between the community and the Lewisville Police Department.
A portion of the proceeds also goes to the Children's Advocacy Center for Denton County, which provides justice and healing for abused children.
This year's fundraising goal is $10,000. To find out more about the Battle of the Badge or to be a donor, visit LCPAAA.org or call LCPAAA president Heather Goodwin at 214-563-7413.
New Fall Fashion Fest set for Nov. 17 in Old Town Lewisville
The City of Lewisville is planning a new Fall Fashion Fest to highlight fashions to wear and for the home. The Nov. 17 festival in Old Town Lewisville will include live music, children's activities and pop-up or rolling boutiques with trendy fashions.
Vendors will offer everything from cosmetics to jewelry and clothing to interior designs. Live music will include PriMadonna, the Original Madonna Tribute Band, among others.
Mark your calendar for the Old Town Holiday Stroll
Before you know it, Dec. 1 will be here and so will the annual Old Town Holiday Stroll & Huffines Auto Dealerships Lewisville Christmas Parade.
Be sure to set a reminder for the day of activities that start with the Lewisville Morning Rotary Pancake Breakfast and the Motorcycle Toy Run to the Christmas parade at noon. A petting zoo, pony rides, story time with Mrs. Claus, performances, live music and more will be available all afternoon as parents shop at Old Town Lewisville stores.
The Lewisville Lights! Tree Lighting Ceremony at Wayne Ferguson Plaza will be at 6:15 p.m. followed by a movie in the plaza and hay rides through Old Town Lewisville.
The free event begins 8 a.m. with the breakfast and ends at 9 p.m. with the last hayride.
It is a holiday experience for the whole family! For more details, visit www.cityoflewisville.com.
Bring the family for Flower Mound's annual Christmas Parade & Tree Lighting Ceremony
With a theme of "The Twelve Days of Christmas," this year's annual Flower Mound Christmas Parade & Tree Lighting Ceremony will delight all ages.
The nighttime parade on Saturday, Dec. 8, features lighted floats along Spinks Road to Gerault Park where families can gather for a tree lighting ceremony with performances by local choirs.
Families can enjoy photos with Santa, kid's activities, food trucks, local vendors and much more.
Be sure to dress warmly for the free outdoor event from 6 p.m. to 9 p.m. For details, visit www.flower-mound.com.
A time to say 'Thank you'
At this time of giving thanks for family and friends, we want to offer our thanks to all of you and to wish you and yours a most bountiful of Thanksgivings this year.
Connect With Us:  Be sure and connect with Denton County on Facebook at www.facebook.com/DentonCountyTX and on Twitter @DentonCountyTX.
If you have any questions or comments, please let me hear from you. My email is bobbie[email protected] and my office number is 972-434-4780.