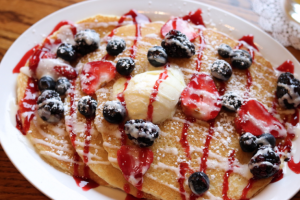 By Jay Marks
I'll be honest. Breakfast is probably my favorite meal of the day. So whenever we get the chance to scope out a breakfast place, I instantly get excited! This week we headed out to Bartonville Town Center to visit Biko and Rocky Bega, brothers and owners of Golden Egg Cafe which opened in May 2018.
Now almost six months into being open in Bartonville, we were able to witness firsthand the loyal and raving customers Golden Egg Cafe has acquired. There were several large groups there while we were there, and Rocky and Biko informed us that they have several regular customers, some of whom come into the restaurant on a daily basis!
And after eating their food, it's not hard to see why! Everything is made with fresh ingredients and is made in-house as much as possible. They also source many of their products from local markets and farms, to include their eggs and produce.
We had just a small sampling off their Breakfast Menu, but it whet our palette enough that now we can't wait to head back and try even more!
If you're a fan of the traditional bacon and eggs breakfast, you've got to try their Midwest Combo which comes with biscuits and gravy made with their homemade sausage gravy; two eggs; two strips of bacon; and two sausage patties.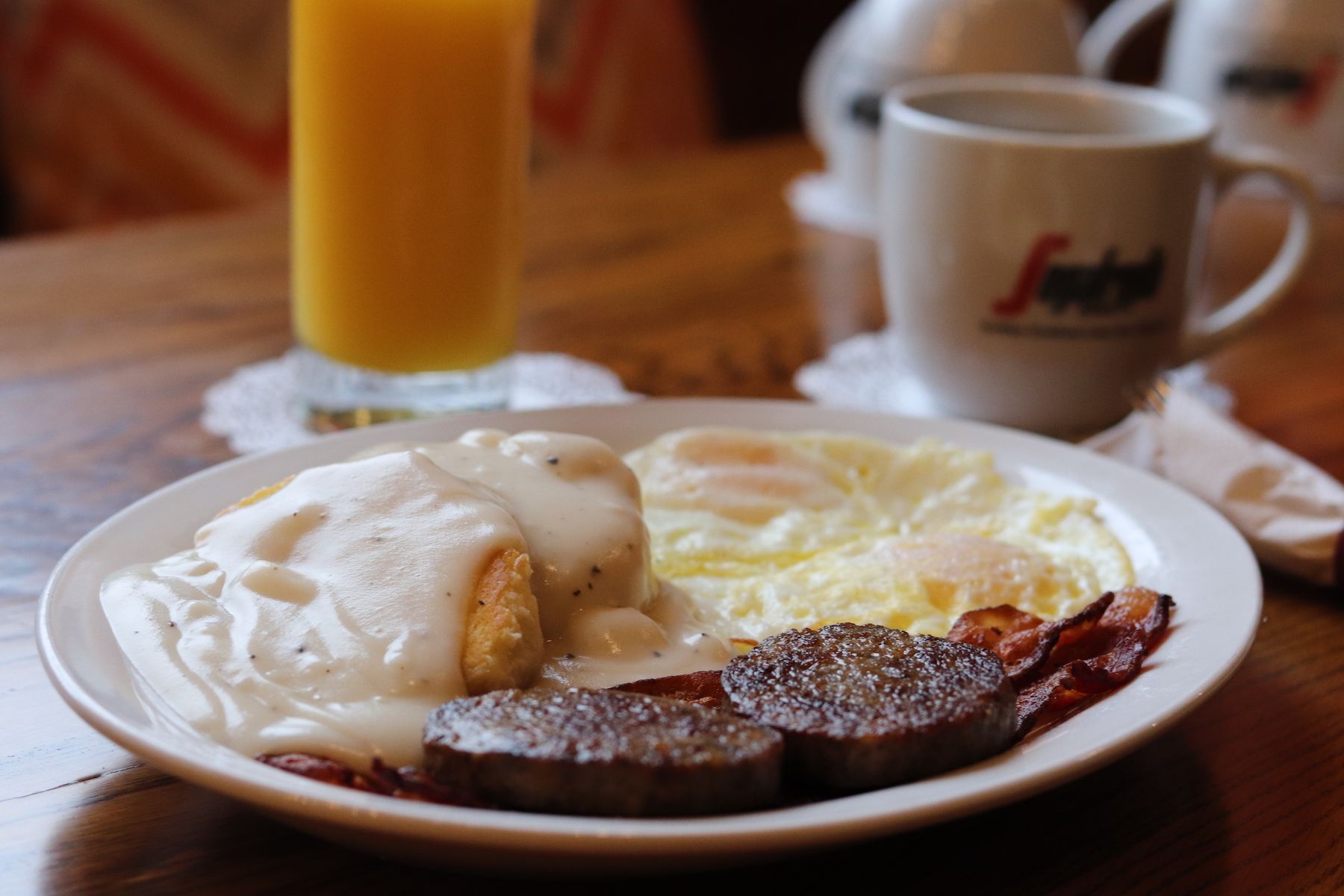 Pancake-lovers will swoon over their Very Berry Cakes which are their DELICIOUS buttermilk pancakes topped with fresh berries, mascarpone, vanilla and their homemade berry glaze. This almost felt more like dessert than breakfast, but you won't hear us complain about that!
And as you all probably know by now, I'm a lover of Eggs Benedict. So when Rocky and Biko informed us that one of their best-sellers is their Avocado Benedict, I was absolutely game to give it a try! The eggs were cooked perfectly and the sliced avocado on top was the perfect addition to an already delicious Benedict.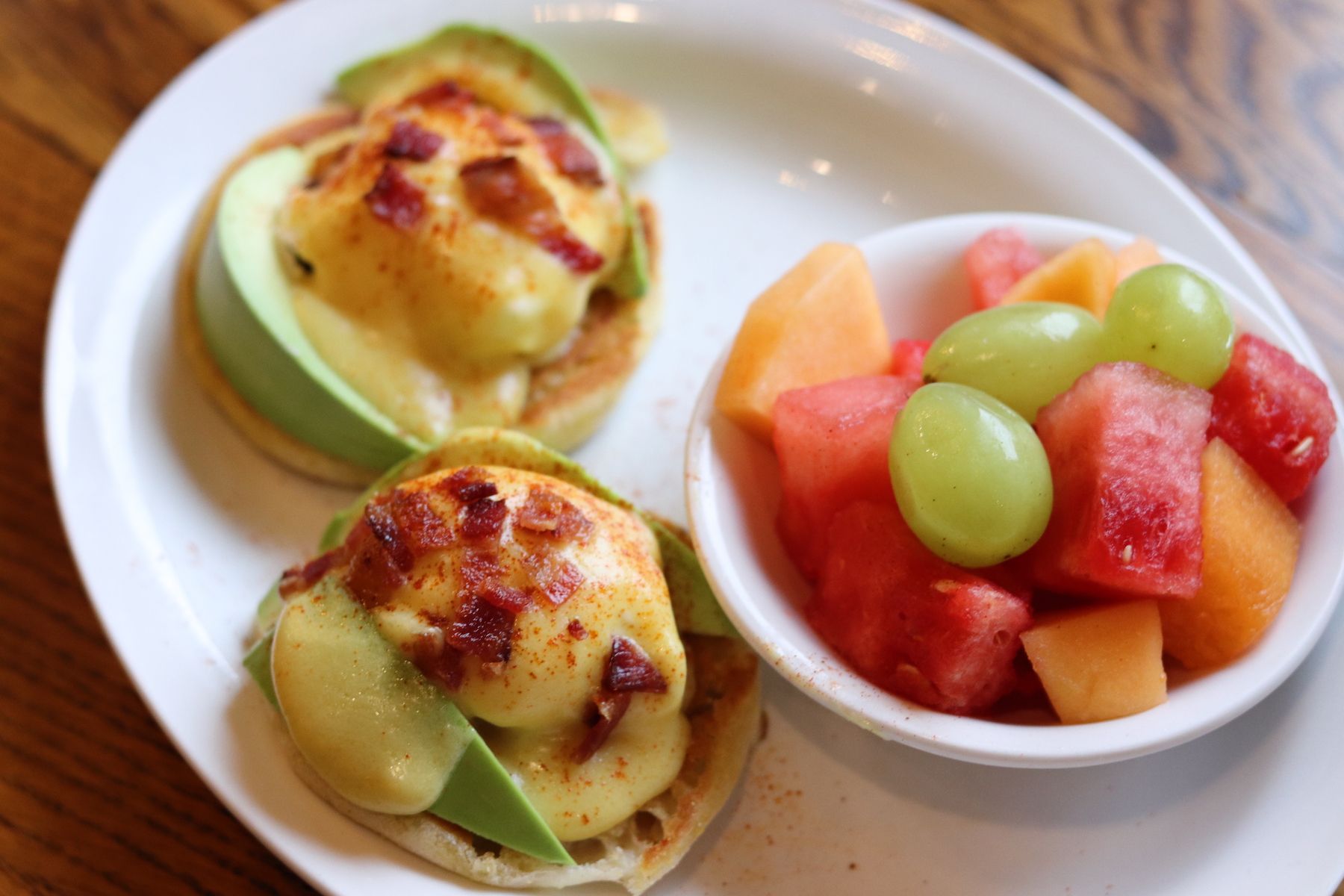 Some of their other breakfast menu items include crepes, omelets, French toast, and even healthier options like oatmeal, an energy bowl and gluten-free pancakes and toast.
But that's just breakfast! We haven't even gotten to their lunch menu yet! They serve an excellent assortment of salads, sandwiches, burgers and soups that are perfect no matter the time of day!
And if you're a coffee connoisseur, you'll love Golden Egg's Cafe coffee! They are one of just a few local establishments who carry and serve Segafredo Zanetti Espresso Brand coffee. And they event roast and grind the beans right there in-house! We've heard it's incredible stuff!
Biko and Rocky have done an incredible job making themselves down throughout Bartonville/Argyle and the surrounding areas. They're residents of Argyle – their children attend Argyle schools, so they're so happy to be in their community, serving their friends and neighbors.
*Golden Egg Cafe is located at 2650 FM 407 Suite 165 Bartonville, Texas, 76226. Their business hours are Sunday-Saturday 6:30am-2:30pm.