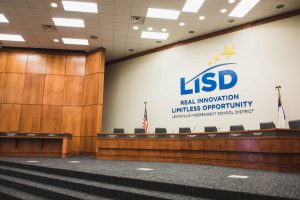 The Lewisville ISD community is invited to a public meeting on Thursday evening about school safety issues and current drug trends, according to the LISD website.
Parents, LISD employees and all other members of the district community can come to the Lewisville Administrative Center, 1565 West Main St. in Lewisville, from 6-8 p.m. to hear representatives from the Flower Mound Police Department, the Lewisville Police Department and LISD Security staff share information about the safety of LISD schools.
The meeting is part of the Whole Child Series presented by CHOICES. After the presentation, there will be a Q&A session.