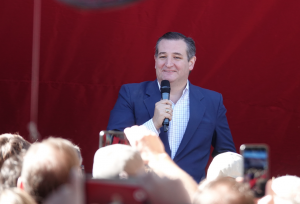 Senator Ted Cruz made a campaign stop at Marty B's in Bartonville two days before Election Day.
Cruz, the Republican junior senator first elected in 2012, is seeking re-election in a closer-than-expected race with Democrat Beto O'Rourke, a U.S. Congressman from El Paso.
Cruz visited the Marty B's restaurant in Bartonville for a couple hours on Sunday afternoon to speak to a crowd of about 1,400 enthusiastic supporters.
Many Republican local elected officials and candidates were there, including U.S. Rep. Michael Burgess, State Senator Jane Nelson, State Rep. Tan Parker, County Judge Candidate Andy Eads and more.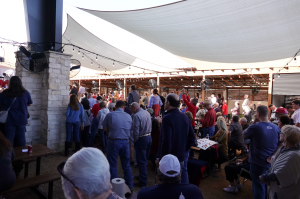 Cruz urged voters to keep Texas red, stressing the importance of preserving second amendment rights, supporting law enforcement and securing the border.
"Let me make clear, the second amendment is not about hunting … it's not about targeting or skeet shooting," Cruz said. "The second amendment is about the fundamental right each and every one of us has, the God-given right, that if somebody comes into your home, seeking to do harm to your family, the fundamental right that you have to stand up and defend your life."
Boos could be heard almost anytime he mentioned his opponent, especially when Cruz brought up O'Rourke's stance on impeaching President Donald Trump. Cruz called O'Rourke a "national Democrat," as opposed to a Texas one, and he called O'Rourke's ideas radical, reckless and "just not Texas."
Election Day is Tuesday. To find out where your polling place is located, and any other Election Day information, go to votedenton.com.