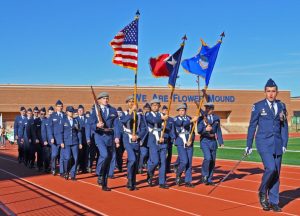 The Town of Flower Mound will hold two events next week in honor of U.S. veterans ahead of Veterans Day.
The first event, the town's annual Veterans Day ceremony and picnic, will be held on Sunday at Flower Mound High School's football stadium, 3411 Peters Colony Road. The picnic will take place from 1 to 2 p.m. and will include free hot dogs, cake and lemonade. The ceremony begins at 2 p.m. and will include a Veterans Review, in which about 200 local Boy Scouts, Girl Scouts and ROTC units will parade before the attending veterans in uniform.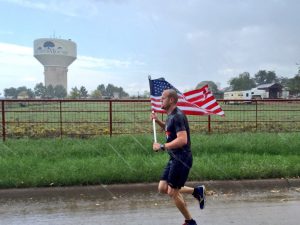 The town's fifth annual Veterans Day Relay Run is scheduled for Nov. 9 from 9 a.m. to 5 p.m. The course will start and end at the Flower Mound Community Activity Center, 1200 Gerault Road, and will be followed by a post-event celebration from 5-6 p.m. at the CAC, according to the town news release. As in years past, everyone is invited to run the final mile of the all-day relay run. Interested residents should meet at Shadow Ridge Middle School, 2050 Aberdeen Drive, about 4:15 p.m. to run in the final leg to the CAC where the post-event celebration will be held, the news release said.