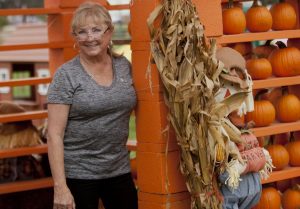 The Flower Mound Pumpkin Patch has extended its season after a rainy October forced the local seasonal staple to close several days.
The Pumpkin Patch announced on Facebook that its season has been extended through Nov. 4. Its last day of the season is usually Halloween.
The Pumpkin Patch will be open 9 a.m. to 7 p.m. daily through Nov. 4, and the availability of hay and train rides are dependent on improving ground conditions (train rides are only available on weekends). From Nov. 1-4, there will be a limited number of food vendors.
This may be the Flower Mound Pumpkin Patch's last year. Owner Jan Balekian said she is trying to sell a portion of her property to CVS "so I can afford to stay here." She said if it doesn't get approved, she may have to sell her entire property.
Last week, the Flower Mound Planning & Zoning Commission unanimously voted to recommend denial for consideration of the requests to Town Council.
The Master Plan amendment and zoning requests will be reviewed during the next Town Council meeting on Nov. 5.