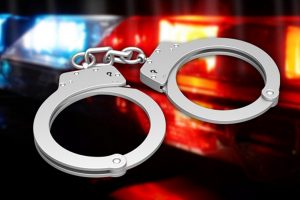 A 20-year-old Flower Mound man is in custody after an armed robbery this evening.
Police were called to the 7-11 convenience store at FM 2499 and FM 1171 at 6:26 p.m.
The store's clerk said a white male, wearing a ball cap and handkerchief partially covering his face, walked into the store, showed a gun and asked for $100 and a pack of cigarettes.
The clerk complied and the man pulled out some change from his pocket, laid it on the counter and walked out of the store.
An officer in the area spotted the suspect and, after a short foot pursuit, the suspect was arrested in a field across FM 2499 without incident 10 minutes after the call came in.
No injuries were reported. The suspect, Landon Miller, has been charged with aggravated robbery and evading arrest.
Landon Miller (W/M) DOB 10/12/1998 pic.twitter.com/NT34uSqhtN

— Flower Mound PD (@FlowerMoundPD) October 26, 2018