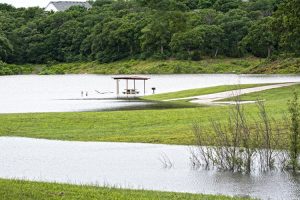 Two parks in Flower Mound were closed Thursday because of wet conditions and rising lake levels.
The town's Parks and Recreation Department closed The Hound Mound dog park, 1202 South Garden Ridge Boulevard, on Thursday morning because of wet conditions from the recent rain, the department announced on social media.
The department also had to close Twin Coves Park, 5001 Wichita Trail, on Thursday because of rising lake levels, which are expected to peak on Monday. The department will continue to monitor the situation.