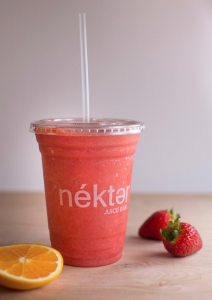 The town of Flower Mound recently welcomed six new businesses to town.
From Sept. 8 to Oct. 1, the town issued six certificates of occupancy, including one current coffee shop that had a name change and one medical office that expanded significantly. Below is the list of new businesses, Website:Website:according to the town's website:
Urology Clinics of North Texas
4370 Medical Arts Drive, Suite 270
Website: www.urologyclinics.com
Urology Clinics of North Texas, an existing Flower Mound business, is almost doubling their space.

Sushi Tobi Bar & Grill
4130 Justin Road, Suite 114
Website: www.facebook.com/sushitobibarandgrill
Sushi Tobi Bar & Grill will offer an assortment of sushi, sashimi, soups and salads.
Nekter Juice Bar
5810 Long Prairie Road, Suite 800
Website: www.nekterjuicebar.com
Nekter offers hand-crafted juices, smoothies and acai bowls. In addition to a wide variety of cold-pressed juices, juice cleanses and healthy snacks, Nekter offers gluten-free, dairy-free and customized options.
Novel Coffee Roasters
2650 Flower Mound Road, Suite 116
Website: www.novelcoffeeroasters.com
Formerly known as Trio Craft Coffee. Name change/sign change due to merging with the Dallas-based Novel Coffee Roaster.
Jim Montgomery Swim School
1050 Flower Mound Road, Suite 250
Website: www.jmswim.com
Anticipate opening Nov. 15, 2018. Offering swim lessons for babies-12 years of age.  Locating in the former We Swim space in Victory Retail Center. Owner Jim Montgomery is a three-time Olympic Gold Medal Winner, multiple World Championship Winner and multiple Masters World Championship Winner.
CBD American Shaman
2001 Cross Timbers Road, Suite 103
Website: www.cbdamericanshaman.com
Will be located next to Cafe Green Bean. CBD American Shaman offers ultra-concentrated terpene rich hemp oil derived from 100 organic, all natural, high quality industrial hemp. Hemp oil is used to relieve stress and anxiety, help maintain focus, relieve conditions, offers pain management and is natural and effective. The product is offered as an oil, elixir, capsules, ointment, serums, body lotions, face cream, gummies, lip gloss, candy and vaporizers.