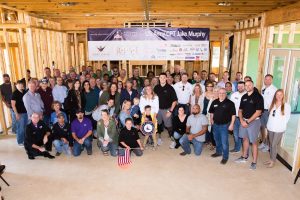 The Gary Sinise Foundation recently held a "Walls of Honor" event for an injured U.S. Army veteran in Copper Canyon.
Capt. Jake Murphy was serving in Afghanistan when, in 2011, an explosive detonated beneath him, according to a news release. The explosion took Murphy's left foot and caused an anoxic brain injury, putting him in a coma. He was evacuated to Germany for treatment, where doctors informed his family that he may never wake up. His right leg was amputated.
"Against all odds, Jake emerged from his coma four weeks later," the news release said. His left leg was later amputated above the knee.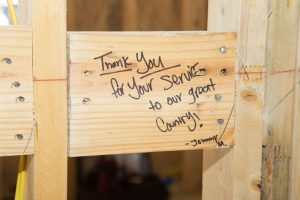 Murphy's current home is not conducive to his needs as a double amputee and presents major obstacles, so the Gary Sinise Foundation — an organization that honors veterans and first responders — is building him a specially-adapted smart home that will make everyday life easier for Murphy and his family.
The foundation recently hosted a "Walls of Honor" event where veterans, community leaders, family and friends came to write inspirational and personal messages of gratitude on the walls of Murphy's future home, which is currently under construction.