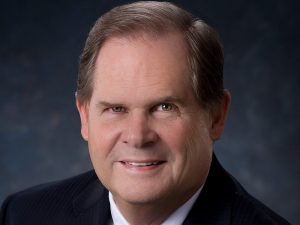 Dr. Rodney Haire, the founder and former president of Liberty Christian School in Argyle, has been awarded the Distinguished Alumni designation by his old high school.
Hillcrest High School in Dallas recently awarded Haire with the designation for the class of 1962, signifying his "outstanding contribution in the field of education" in Denton County, according to a news release.
"I thank my former classmates at Hillcrest for this award," Haire said. "There were some outstanding graduates who accomplished great things with their lives, and I'm proud to be in their circle."
Haire and his wife, Judy, founded Liberty in 1983 in Denton with emphasis on education that blended spiritual emphasis and academic rigor. The school continued to grow before and after it moved to Hwy 377 in Argyle in 1995.
"I always supported my teachers, and gave them the authority to run their classroom in an orderly and respectful fashion," Haire said. "That meant expelling some kids and making their parents unhappy, but it was best for the school. One disrespectful student in a class of 22 can reduce the effectiveness of the entire class."
Liberty Christian has ranked No. 1 in the Texas Association of Private and Parochial Schools 11 out of 14 years.
"I surrounded myself with great educators and coaches. There was no teachers' union, only educators who respect and love kids and each other," Haire said.
Haire retired from his post as president of Liberty in August 2017.