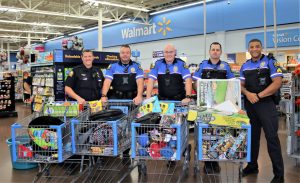 The Flower Mound Police Department Bike Unit raised more than $1,500 in a fundraiser for Cook Children's patients.
The department announced Wednesday that after the fundraiser ended last week, the Bike Unit spent the money on games and prizes for 50 of Cook Children's Health Care System long-term care patients to enjoy during the street "carnival" event next week.
"Thank you to everyone who donated to help make this event happen for all of these kiddos!" the department said in a Facebook post.
Next week's event for the Cook Children's patients is not open to the public.