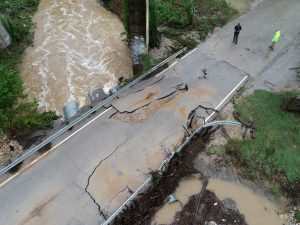 Denton County plans to soon repair Old Alton Road in southern Denton County.
A section of Old Alton Road from Hilltop Road to Copper Canyon Road — located in unincorporated Denton County between Denton and Lantana — has been closed since Sept. 21 because of heavy rain, according to a county news release. Lots of rainwater caused debris to clog and crush corrugated metal pipes along the road, which allowed water to flow across the road and damage it.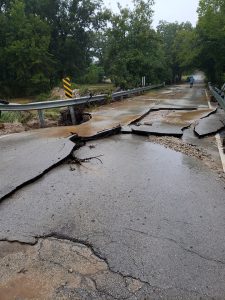 Denton County's Engineering Department is working with the U.S. Army Corps of Engineers and the Kansas City Southern railway to obtain the necessary easements and permissions to replace the pipes with two 8 x 10 box culverts, according to the news release. The repairs will improve the flow and decrease the likelihood for major damage from storm-related debris, which should improve the life span for Old Alton Road.
"We are working as quickly as possible to begin reconstruction," said Precinct 4 Commissioner Andy Eads. "We know this is an inconvenience for our residents, which is why we are taking the necessary steps to lessen the possibility of this happening again."
The road could be closed for the remainder of the year to allow for the repairs, Eads said.