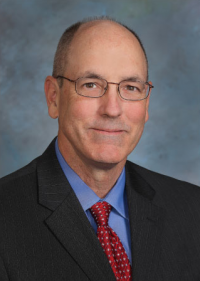 The Denton County Transportation Authority announced Friday that Jim Cline, DCTA President, has officially resigned.
"The DCTA Board of Directors plans to consider and take action on Mr. Cline's resignation on Tuesday," said Nicole Recker, DCTA Vice President of Marketing and Communications. "Our board is committed to identifying a successful plan of action that will enable the agency to continue to be a leader in advancing public transportation."
DCTA's Board of Directors has posted a specially-called meeting scheduled for Tuesday at 3 p.m. to discuss immediate next steps for the agency, according to a DCTA news release.
Cline received a Bachelor of Science in Civil Engineering in 1984 and a Master of Science in Civil Engineering in 1986, both from Texas A&M University. He is a registered Professional Engineer. His previous experience includes three years with Kimley Horn and Associates, and over twenty years of municipal Public Works/Transportation experience at the Cities of Beaumont, Texas and Irving, Texas. In March 2010, he assumed the duties as president of DCTA.
Cline recently retired from the Texas Army National Guard as a Lieutenant Colonel with 28 years of military service. He completed a deployment to Afghanistan from 2010 to 2011 as the Design Engineer with the 176th Engineer Brigade. His previous military assignments ranged from Engineer Platoon Leader through command of the 386th Engineer Battalion. His military awards include the Bronze Star, Meritorious Service, and Bronze Order of the de Fleury Medals.