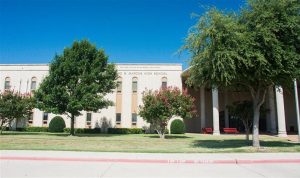 New Marcus High School Principal Will Skelton apologized to students and parents Friday for a school video that intended to remind students of the dress code, but it only portrayed girls as violators.
The 1-minute-long video was played at school Thursday, according to Skelton's letter to parents, and depicted about 20 female students wearing clothing that violated the dress code being placed in some sort of dress code detention. The pop song "Bad Girls" by M.I.A. plays in the background.
"So, what are you in for?" one girl asks another.
"I'm wearing athletic shorts," the other responds.
"Me too," the first says.
Then a female teacher or staff member leads the girls in repeatedly reciting the line, "I will not wear athletic shorts."
The fact that the video only portrays girls as violating the dress code offended many students and parents, some of whom expressed their thoughts on social media.
"I understand why my school has a dresscode, but what about the boys who wear shorts, or show their shoulders?" one female student wrote in a Twitter post. "It's 2018…Why are we still over-sexualizing teen girls?"
"As a mom, I am appalled" several social media users said in response to the video.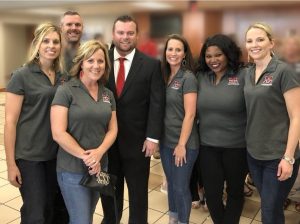 Skelton, on his third school day as principal, apologized for the video, which he said "was accompanied by a poor song choice."
"Construction in and around the campus prevented us from holding student orientation, which is typically accompanied by a fashion show that demonstrates what to wear, and what not to wear," Skelton's letter said. "We believed a video would be a good way to replace the fashion show, but this video absolutely missed the mark. Please accept my sincere apology for not ensuring our video achieved its intended purpose – to remind ALL students of our dress code expectations."
Most of the Lewisville ISD dress code is not gender-specific, according to the Marcus 2018-19 student handbook. It says shorts are OK for boys and girls as long as they are mid-thigh-length or longer.
Today my school was shown this video. So sad how ONLY girls are shown as the violators. I understand why my school has a dresscode, but what about the boys who wear shorts, or show their shoulders? It's 2018…Why are we still over-sexualizing teen girls? pic.twitter.com/fCXymYAIEG

— cat (@catmoring) August 16, 2018