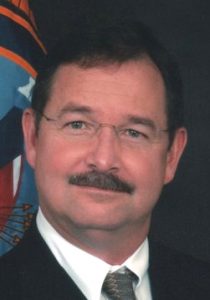 Happy 4th of July and thank you to everyone who participated in the Town of Double Oak annual celebration. Our parade, picnic and live music all make for a great time to be had by the community. Your support of the volunteer fire department and the town is sincerely appreciated.
Summer brings a number of safety challenges for citizens and law enforcement. Inevitably we see an uptick in car burglaries as young scamps have more time away from home to roam streets and seek out unlocked cars full of property. We have found over the years that car burglary victims overwhelmingly left their vehicles unlocked and valuable property inside the passenger compartment. Open garage doors, unsecure sheds and personal property left on lawns are too big of a temptation for some people. We have been surprisingly successful at tracking down multiple offenders…it would be far easier on all involved parties if we would lock cars, shut garage doors and secure outbuildings. Unfortunately, once a burglary crew tastes success in a geographic location, they usually keep returning until caught or people start securing their property.
Swimming pool safety awareness is paramount. Double Oak is blessed with a large number of families with swimming pools. The most heartrending calls I've ever had to answer involved children who have fallen into pools and drowned. With little effort I can recall responding to seven drowning investigations (the majority of them having not occurred in Double Oak). Parents, please don't trust other people to watch your children as closely as you would around a swimming pool. In most of the drowning investigations I've worked non-parents (grandparents, older children, party hosts, and neighbors) were supposed to be watching over the victims. Not once did it appear that the responsible parties didn't care…they just didn't have the same level of alertness and knowledge about your child that you have as a parent. Cover pools when not in use, make sure your fence is working properly and please consider putting security fencing around the pool itself if you have youngsters with access to the swimming deck.
Noise complaints regarding construction, lawn mowing and car repair are a frequent occurrence in Double Oak. Being a "good neighbor" can be difficult at times. Residents have different work schedules, lifestyles and definitions as to what constitutes "reasonable" when it comes to noise, animals, lawn care, and driving habits. I shouldn't be surprised, after having worn a blue uniform since 1990, but still am at how often people call the police on their neighbor rather than visiting (in a civil manner!) with each other over neighborhood disruptions. Most people in our Town are pretty darn nice and aren't setting out to make your life miserable.
The Town of Double Oak noise ordinance reads as such: "It shall be unlawful for any person to make, continue or cause to be made or continued, any noise which either annoys, disturbs, injures or endangers the comfort, repose, health, peace or safety of persons of ordinary and reasonable sensibilities." Generally speaking we ask builders, remodelers and lawn care people not to start before 7 a.m. We understand that in the summer time the heat gets oppressive, however we also understand that people need to sleep and didn't buy a home in a semi-rural area to listen to their neighbor rev engines, pound nails, pour concrete or operate lawn care equipment early in the morning. Please understand that we treat these complaints seriously, and most are resolved without issuing a citation to appear in court. Anonymous complaints are problematic as to be successful, in court, we need a complainant (a person willing to stand up and testify that they witnessed the disturbance). Your neighbors almost always have a strong suspicion as to the identity of the "anonymous" caller. If the noise has risen to a level where law enforcement action needs to be taken please help the responding officer by identifying yourself.
We don't live in a vacuum. Our actions affect our neighbors and should require some foresight and courtesy on our parts.
Have a great summer and thank you for the opportunity to serve.
Recent Police Calls
05-17-18 – Theft – 200 blk. Colonial Ct., Double Oak – Complainant reported a missing lawn chaise. Chair was later found by the complainant.
05-31-18 – Theft of property under $500 – 100 blk. Royal Oaks Dr., Double Oak – Complainant reported the theft of $400 dollars in cash from her purse. Complainant had contract workers in her residence when the currency went missing.
06-02-18 – Arrest – 3700 blk. Justin Rd., Double Oak – During the conduct of a traffic stop it was determined that an adult male, 22 years of age, was wanted for a misdemeanor warrant. Subject was taken into custody and transported to Highland Village jail.
06-08-18 – Found Property – 300 blk. Waketon Rd., Double Oak – A ride share contract driver turned in a cellphone that had been left in his vehicle by a client. A Double Oak officer reunited the phone with its owner.
06-12-18 – Information Report – 200 blk. McMakin, Double Oak – Complainant reported that an unknown person damaged her vehicle.
06-14-18 – Fraudulent Use and Possession of Identifying Information belonging to and Elderly Person – 100 blk. Timberview Dr., Double Oak – A resident reported receiving a declined claims letter from the Texas Workforce Commission. In an apparent attempt to defraud TWC an unknown person submitted a benefits claim using the complainant's personal identifying information. The case is currently under investigation by a State agency.
06-15-18 – Reckless Driver Complaint – 100 blk. Fox Trot Ln., Double Oak – On 06-14-18 and 06-15-18 two different residents reported the same white, German manufactured sports car, driving excessively fast in their neighborhood. One of the witnesses estimated the car as going at 60+ miles per hour. The on-duty officer attempted to contact the registered owner but was unsuccessful. Officers have been instructed to increase patrol in the neighborhood.
06-17-18 – Assist Agency (Bartonville PD) – 1100 blk. Maple Dr., Bartonville –Double Oak PD Officer assisted with the arrest of an adult male wanted for Family Violence Assault with Bodily Injury. Arrestee's vehicle was released to his mother and the arrestee was transported to jail.
06-18-18 – Fraud / Credit Card Abuse – 300 blk. Waketon Rd., Double Oak – A complainant reported that a known person used her credit card to purchase furniture without permission.
06-20-18 – Alarm – 200 blk. Timberleaf Dr., Double Oak.
06-20-18 – Welfare Concern – 300 blk. Cedarcrest Ln., Double Oak – An elderly person walked away from their caregiver and was located by a Double Oak resident in the 100 blk. of Forest Park Dr., Double Oak. Subject was reunited with family members.
06-21-18 – Medical Call – 300 blk. Lake Trail Ct., Double Oak.
06-24-18 – Drug Paraphernalia – 300 blk. Simmons Rd., Double Oak – During the conduct of a traffic stop an officer located suspect drug paraphernalia (a citation was issued) and suspected narcotics. The suspected narcotics are being forwarded to the State crime lab for analysis.