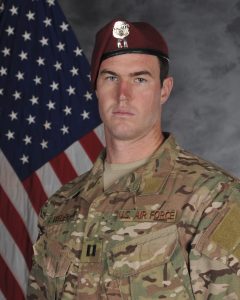 The town of Bartonville is flying the flags at Town Hall at half-staff Monday in honor of the Arlington National Cemetery funeral of a fallen soldier from Bartonville.
Air Force Capt. Mark Weber, 29, was one of seven U.S. Armed Forces members who were killed in March when a military helicopter crashed in western Iraq, according to information from Moody Air Force Base and Bartonville Mayor Bill Scherer.
Capt. Weber was "regarded by all who knew him as humble, strong and reserved," said the program at his March memorial service at Moody Air Force Base. "Capt. Weber was known to many as a level-headed friend who could be relied on for sound advice. He will be remembered as a courageous leader, a caring friend and a phenomenal Combat Rescue Officer."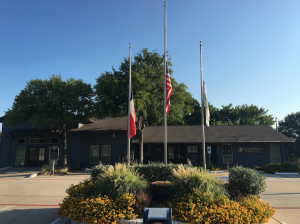 Capt. Weber was commissioned as a 2nd Lieutenant in the United States Air Force in 2011 and served as a Combat Rescue Officer, according to Scherer's statement. Capt. Weber was assigned to the 38th Rescue Squadron, 23rd Wing, Moody AFB, Georgia, and was serving in Iraq in support of Operation Inherent Resolve.
Capt. Weber is being laid to rest Monday at Arlington National Cemetery in Virginia, according to the town of Bartonville, with full military honors.