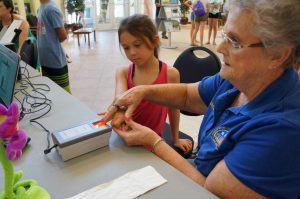 The Flower Mound Police Department will host another event this week for local parents to have a free digital child ID kit made for their children.
The ID kit can be an important tool for authorities trying to find a missing child, according to a town news release. The kit includes pertinent information such as the child's name, address, birth date and any medical conditions. A photo and fingerprints will also be taken on site.
The event will be offered at the Flower Mound Public Library, 3030 Broadmoor Lane, from noon to 4 p.m. on Wednesday. If you can't make it then, don't worry, the department will be hosting future ID kit events periodically, according to the town.