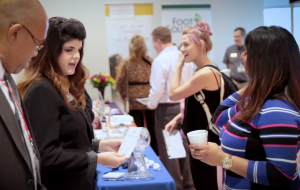 The Four-Star Accredited Lewisville Area Chamber of Commerce Women's Division, a nonprofit organization committed to promoting women in business, is hosting its 10th annual Women Leading Business Conference & Marketplace later this month.
The Women Leading Business Conference & Marketplace is a full day event that provides women in businesses with access to personal, professional and educational information to help grow their business, according to a news release. The event features a morning and afternoon keynote, breakout sessions, a tradeshow marketplace and a networking reception. It will begin at 8 a.m. on June 28 at the Medical City Lewisville Grand Theater, 100 North Charles St.
"Celebrating our 10th anniversary, this year we are thrilled to announce that Women's Business Council-Southwest is a featured exhibitor," said Lori Fickling, President and CEO of the Lewisville Area Chamber of Commerce. "WBCS works throughout the region to help businesses achieve a women-owned certification and provide mutually beneficial procurement opportunities between certified women-owned businesses, government entities, institutions and other organizations. We are honored to have them as an exhibitor this year."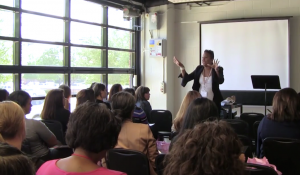 Conference keynote speakers include Millennial and Generations Expert, Coach and Author, Sherri Elliott-Yeary; Motivational Speaker, Author and Contributor for The Huffington Post, Jessica Rector; and Transformational Speaker, Entrepreneur, Author and Certified Life Coach, Cheryl P. Williamson. Attendees will also experience inspiring messages of perseverance, leadership and success, along with the opportunity to network with other business leaders from the North Texas Area.
"We are thrilled to be a featured exhibitor at this year's event," said Debbie Hurst, President of WBCS. "Helping women-owned businesses grow and thrive through the Women's Business Enterprise certification process is the forefront of our mission. We look forward to the opportunity to reach a new audience through the Lewisville Area Chamber of Commerce."
For attendee and exhibitor registration and additional information about the event, click here.