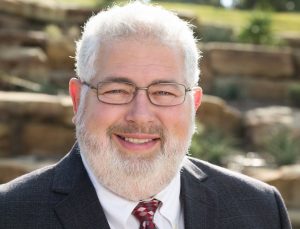 by Claudio Forest , Deputy Mayor Pro Tem
Summer is here and Town staff has a full calendar of events lined up to entertain residents of all ages. In just a few short weeks, we'll be celebrating the Fourth of July with another amazing Independence Fest!
This year, we have three-time Grammy nominated Texas country singer/songwriter, Pat Green. Popular disco band Le Freak will be back and Texas country band Mark Tyson and the Whiskey Pilots will also be ready to entertain everyone. It's sure to be a full day of family fun for all!  You can find out all the details at www.flower-mound.com/festival.
In May, the Town Council moved forward with changing Morriss Road's designation on the Town's Thoroughfare Master Plan. We voted for Morriss Road to be changed from a major arterial, which calls for six lanes, to an urban minor arterial divided roadway, a four-lane road designation. If Council members wish to amend its designation in the future, it will take a super majority vote of at least 4-1.
The Council also approved several safety upgrades and traffic flow improvements that will be included in the Morriss Road Improvement Project. These options include:
Add a second left-turn lane from Garden Road to Morriss and prohibit right turns on red from northbound Morriss to Garden during school zone hours. This will allow more cars to come out of Forestwood Middle School, and reduce congestion on Garden Road during school pick-up/drop-off times.
Install a three-way stop at Garden and Firewheel Drive to allow better operation of the intersection.
Add a third lane northbound Morriss Road through the FM 3040 intersection to Lake Bluff Drive to eliminate bottlenecking at the intersection.
Extend the southbound Morriss left turn lane at Forest Vista.
Add warning signs at selected curves along Morriss.
These improvements will be part of the larger project that includes concrete road panel replacement and ADA improvements from FM 3040 to Garden, as well as water line replacement from Forest Vista to Garden.
We also kicked off the public engagement portion of the Town's Cultural Arts Master Plan in May. This process will develop a vision for various types of art in Flower Mound, create short-term and long-term goals to make the vision a reality, and gauge resident interest. We would love to hear YOUR opinions about this topic by participating in an online survey at https://bit.ly/2rvfM9S through June 8th.
Finally, I implore you to head to the polls once again this month to choose the next mayor of Flower Mound. As you are probably aware, no candidate received the necessary 50 percent of the vote plus one to be declared the winner in May. Now, residents will choose between the top two vote-earning candidates – Steve Dixon and Cathy Strathmann. Early voting will take place June 4 – 9 (8 a.m.-5 p.m.) and June 11-12 (7 a.m.-7 p.m.), with June 16 (7 a.m.-7 p.m.) as the official Election Day.
Although the mayor does not typically have a vote, unless a tie vote occurs on Council, this important position chairs the Council meetings and serves as the ambassador of our Town. This person will represent the Town, its residents, and our businesses at numerous special events throughout the year for a variety of organizations.
I encourage everyone to educate themselves on who they believe the best candidate and head to the polls to choose our new mayor for the next three years. Voting locations and additional information can be found at www.flower-mound.com/elections.