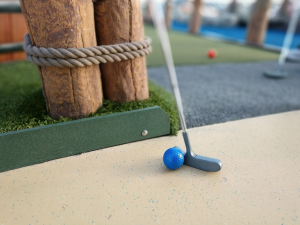 A Highland Village family is hosting a mini golf tournament this weekend to raise awareness and funds for diabetes research.
David Watson, a 4-year-old Highland Village boy, was diagnosed with Type 1  diabetes in August 2017, and his family wants to make an annual event to raise awareness and funds for Type 1 diabetes research, according to Trevor Watson.
The first Brave Dave Mini Golf Tournament will be held from 9-11 a.m. Saturday at Zone Action Park, 1951 North Summit Ave., Lewisville. The event is open to everyone and costs $15 for unlimited mini golf, bounce house and 15 game points toward the arcade games. All event proceeds go toward the Juvenile Diabetes Research Foundation and its mission to turn Type 1 into Type None.
For more information, click here.