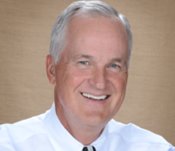 Denton County has a long and rich history–172 years officially this month!
The "new" county was formed by the Texas Legislature on April 11, 1846, and named in memory of John B. Denton, a pioneer preacher and lawyer in this frontier area.
In 1869, just a few years later, a group of thirteen people met to dedicate a small humble church, called the Holford Prairie Church, on what is now the grounds of Old Hall Cemetery on McGee Lane in Lewisville (just west of I-35 and south of 407/Justin Road).
By 1882, this group had nearly tripled in size. Thirty-seven members of the church voted to build and constitute what is now known as the First Baptist Church of Lewisville.
Fast forward many years–with many, MANY changes–and we see both of the county and the church continuing to thrive.
Denton County has one of the fastest growing populations in all of Texas. And First Baptist Church, which now stands at the corner of McGee Lane and Valley Ridge Boulevard–just south of its original location–continues to grow and expand.
On May 20, 2018, the church will break ground on a new addition designed specifically to meet the needs of children and students in Denton County.
The expansion will include 20,000 square feet of new space for children and preschoolers, as well as over 30,000 square feet of renovations. Construction is expected to take approximately 14 months to complete. The Architects are GFF and the construction managers are Hill & Wilkinson.
Today, First Baptist Church continues to build upon the foundation of those thirteen original church planters in Denton County, desiring to provide hope for current and future generations. Psalms 102:18, "Write this down for the next generation, so people not yet born will praise God."
Dr. Stephen G. Hatfield, Pastor, will celebrate 25 years of serving the church and community on April 29, 2018.