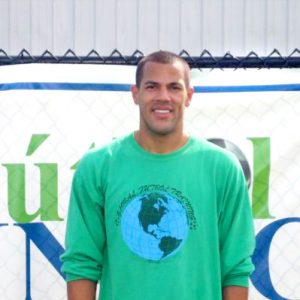 Jeremie Piette of Flower Mound is offering a unique opportunity for a few local athletes, plus countless aspiring business owners.
The former professional soccer player turned entrepreneur has spent the last 10-years training high school athletes to compete at the collegiate and professional levels in various sports. Among Piette's clients is U.S. Women's National Soccer team player Taylor Smith, who currently plays defender for the Washington Spirit.
Piette said he is looking for two athletes — one boy and one girl from grades eight to 11, at any southern Denton County school — from the sports of basketball, track & field and baseball.
"They probably won't need to be there the entire time, but I've allowed for some cushion in scheduling," Piette said. "The content will be used to teach former collegiate and pro athletes certain training fundamentals [to the student athletes]. It's a very basic session, so it's meant to be fun more than anything else."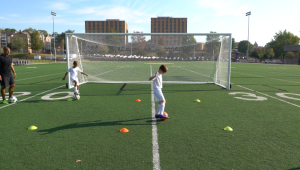 In exchange for one hour of their time, the students will receive access to his college scholarship prep program, Piette said, adding that the program is valued at $1,351.
Piette played college soccer at West Texas A&M University and professionally for the Vancouver Whitecaps. His passion for the sport came from the perspective of a multi-sport athlete.
"It allowed me to stay active in sports year-round," Piette said. "Then it paid for my college and later, funded not only my seeing the world, but playing a game I loved. Now it continues to provide, but my passion has changed as I get older as a parent and trainer. The game teaches you about people and life. It opens opportunitites for teaching about life to youth players."
Piette was one of only two DII soccer players to sign to play professionally in the 2002 MLS draft and he owns Global Futbol Training and Elite Sports Business Academy.
Contact Piette by visiting: www.gftskills.com/gft_trainers/jeremie-piette/ and using the Contact tab for more information.