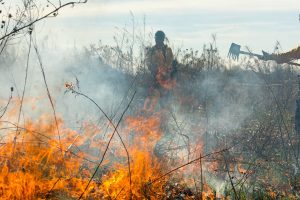 Denton County lifted its mandatory burn ban Wednesday morning, according to a county news release.
The ban was issued about three weeks ago, after extremely dry and windy conditions enabled large grass fires to ignite all around North Texas, including one in west Flower Mound and one in Robson Ranch.
The burn ban was lifted in the middle of a wet week in the Dallas-Fort Worth area, as heavy rain continues to douse the region.
The Flower Mound Fire Department announced last month that it intended to conduct a prescribed burn at The Flower Mound in late February, but it would have to wait until the burn ban was lifted.