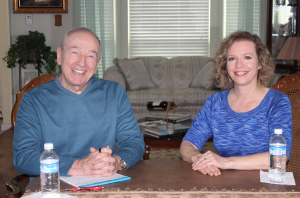 The definition of a charter school is a publicly funded independent school established by teachers, parents, or community groups under the terms of a charter with a local or national authority. Responsive Education Solutions, Inc. is a non-profit charter management organization established in 1998 and headquartered in Lewisville, Texas. The corporation operates more than 70 tuition-free public schools throughout Texas and Arkansas, including 11 schools in Denton County. From Flower Mound, to Lewisville, Hickory Creek, Denton and Corinth, these schools offer an education option to parents and children. The mission of Responsive Ed is to provide hope for students through an innovative, character-based, personalized learning environment where they are academically successful and develop into lifelong learners.
Michelle Cook has been a resident of Flower Mound since 2000 and lives here with her husband, Chuck and their children (ages 18, 15, and 13). Her professional experience has centered around education, beginning in adult education in Los Angeles at the Los Angeles Mission and including work at a textbook publishing firm, an elementary teacher, and various volunteer opportunities, primarily with children's educational and religious programs. Charles (Chuck) Cook is the CEO of Responsive Ed. Mrs. Cook came over for an interview to talk about some of the features of the education company. The following comes from www.responsiveed.com
"Every 26 seconds a student drops out of high school. One in four high school students will not graduate within 4 years. At ResponsiveEd, we are assembling the best collection of talent around to inspire and lead our students into the 21st century. When you come to work here, you are a part of something special; you have the opportunity to make a real difference in our society. As one of the largest charter school organizations in the nation, ResponsiveEd offers countless opportunities to shine, grow, lead, AND have a great impact on something meaningful.
"The charter school movement is a work in progress. Even today, with tens of thousands of students enrolled in charter schools across the country, the majority of children still have the same limited range of choices available 25 years ago. Knowing so many students are still looking for options, we plan to grow at a steady rate as long as families and communities continue to tell us they need our schools. Currently, we have more than 60 schools across Texas and Arkansas, and we anticipate growth in several other states in the next five years, as well. We already have nearly 18,000 students enrolled in our schools. As we continue to add schools around the state, we plan to serve even more of the 1,043,311 students currently on waiting lists across the country.
"Since we launched our first 15 schools in 1999, we have combined a sense of mission with sound educational practices and core values to help students reclaim their hope in the classroom. In the years since, we have responded to the changing needs of local communities and built a network of more than 70 schools in two states that serve the diverse and distinct needs of thousands of students. Initially, we created schools for students with the greatest needs. Now we have developed a growing line of classical academies, early college, highly innovative campuses, and virtual programs to offer our students the choices that reconnect them with their dreams.
"Our impact continues to grow, and we are always ready to open a new school in your community or accept an application for your child to attend one of our existing schools. We hope that when you think of ResponsiveEd, you will think of an innovative school system ready to help your student become academically successful no matter what kind of learning environment he or she needs.
Michelle cook writes; "We are excited about happenings in Flower Mound – a Girl Scout team is conducting a book drive to earn their Bronze Badge, an American Heritage girls group has scheduled a book donation drive for late March and we are set to do a free Book Fair at Lewisville Elementary on June 1st to kick off a push for summer reading.  We are hoping to launch a Matching Donation drive in March in honor of Dr. Seuss's birthday (we have a donor for up to $2,000 but need to get all our social media pieces in place)."
Bob Weir is a former NYPD officer, long-time Flower Mound resident and former local newspaper editor.