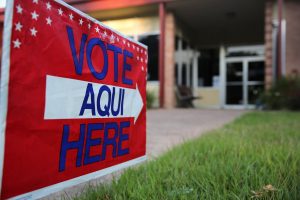 On March 6, voters will go to the polls to select their nominees for political office at the county, state and federal levels.
The winners of the Republican and Democratic primaries become their respective party's nominees for the Nov. 6, 2018 general election.
Early voting for the March 6 elections runs from Tuesday, Feb. 20 to Friday, March 2. Find more voter information on the Denton County Elections Administration website at www.votedenton.com.
The Cross Timbers Gazette emailed questionnaires to candidates in selected contested Primary Elections. Returned questionnaires are listed by office in alphabetical order, unless there's an incumbent (*) up for re-election.
Justice of the Peace, Precinct 3 (REPUBLICAN)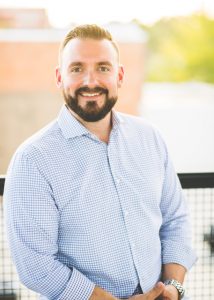 James Kerbow
Age: 33
City/Town of Residence: Lewisville
Current Occupation: Property Management
Education: LISD schools K-12
NCTC- 2003-2004
Oklahoma State Univeristy 2005
University of North Texas 2006-07
Public service: This is my first campaign for a public service office.
Why should you be elected? I should be elected because the constituents of Precinct 3 need a person who will be fair and impartial. We also need a JP to be a person of the people to represent the people's court. I have 10 years of experience working inside different JP courts in Collin and Dallas County. I'm a Lewisville native, born and raised in our community, and I will serve with a high level of passion for our community.
Top Priorities: We need to focus on utilizing technology to optimize efficiency in our processes, while focusing on maintaining a fiscally conservative budget. The truancy court needs our attention focused on holding our youth and their parents accountable. The JP needs to focus and perform all duties of the position without prejudice. I will spend my personal time and energy dedicated to solving our problems.
Endorsements: I am endorsed by Denton County Judge Mary Horn,
Prescient 3 Commissioner Bobbie Mitchell, former Mayor Dean Ueckert, and former State Representative Jim Horn
Website: www.kerbowforjudge.com
Facebook page: James Kerbow for Justice of the Peace PCT3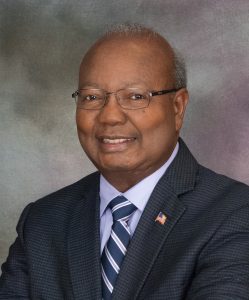 Bill Lawrence
Age: 72
City/Town of Residence: Highland Village
Current Occupation: Consultant
Education: Indiana University Maurer School of Law – Doctor of Jurisprudence
University of Dallas – Master of Management
St. Mary's University – Master of Public Administration
Tuskegee University – Bachelor of Science
Public service: Mayor, City of Highland Village
Treasurer, Lewisville (ISD) Education Foundation
Chairman of the Board – The Medical Center of Lewisville
Vice Chairman, Denco Area 9-1-1 District
Interim President, Lewisville Area Chamber of Commerce
Commissioner, Texas State Judicial Conduct Commission
Executive Committee, Texas State Board of Public Accountancy
2nd Vice Chair for Financial Affairs, Denton County Republican Party
Why should you be elected? I am the "Best" candidate for Justice of the Peace Precinct Three (3), because I know the job and will offer over 30 years of broad skills, knowledge and experience acquired in the legal arena, as a public servant and in the private sector. These extensive qualifications have uniquely prepared me to lead this office with conservative principles that will produce efficient service for precinct three citizens.
Top Priorities: A Justice of the Peace is required to objectively apply the rules of law and sort out important facts from large volumes of information. This often takes time and creates a challenge leading to public delays and backed up waiting lines in the court. As Justice of the Peace, I will resolve this delay problem by ensuring that all matters brought before the court are disposed of in a prompt, efficient and fair manner.
Endorsements: "Bill Lawrence has served in an outstanding manner not only as Mayor of Highland Village, but also as a Precinct Chairman, Area Victory Leader and officer for the Denton County Republican Party. His integrity, conservative values and dependability make him among the most valuable grassroots activists in the County!" — Hon. Dianne Edmondson, former Chairwoman, Denton County Republican Party
Website: billlawrencefordenton.com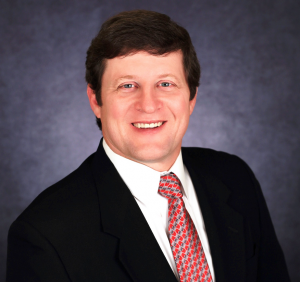 Sherman Swartz
Age: 59
City/Town of Residence: Highland Village
Current Occupation: Attorney at Law
Education: I graduated from Denton High School and went on to receive my bachelor's degree in business from the University of North Texas, before attending Baylor University School of Law. Since then, I have practiced law and raised my family here in Denton County.
Public service: I am a multi-year member of the Pro Bono College of the Texas State Bar, former director and president of a local bar association and currently serve on the Business Leadership Team for Lewisville High School Killough. I have served the as vice chair of technology, a precinct chair and an election judge as well as other positions and services to the community. I provided free legal aid for seniors, students at NT & people in need at Christian Community Action.
Why should you be elected? I am running to make a difference in people's lives and provide fair and equal judgement in the court of law. My experience, knowledge of the law and commitment to my family and this community make me the most qualified candidate. I bring a fair and unbiased viewpoint to Denton County as a Justice of the Peace. I will give the attention to making sure the taxpayer dollar is well spent by fully resolving and clearing cases, that the guilty are appropriately sentenced, and all in a timely manner.
Top Priorities: Growth is one of the greatest challenges we have today in Denton County. With Growth comes Traffic, Crime, Disputes, and Educational issues, all may show up in the courts of Justice of the Peace. In that this office gets the end result of the problem, resolutions come from the timely administration of justice. The Judge must use their knowledge and experience with decisions that people understand, know, and accept that the law is being followed and that they were treated fairly.
Endorsements: Larry Lipscomb – Owner, DFW Adventure Park, Past Flower Mound Mayor
William Brotherton – Railroad Aficionado and Attorney
Jeri Rodriquez – Republican Precinct Chair
John Porter – Republican Precinct Chair
Andy Bowman – Owner, After Glow Antiques
Steve Kuzmich – Businessman and Attorney
Leopoldo Naffarratte – Owner, Bright Star Auto
Scott Campbell – Clinical Trial Liason
Mark Engman – Car Sales
Dalene Florez – Corporate Attorney
Bill and Peggy Gentry – Retired
Website: ShermanSwartz4JP3.com
Facebook page: facebook.com/shermanswartz4JP3