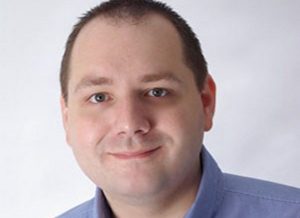 Andrew W. Wills has formally declared his re-election intent for one of the four seats on the Double Oak Town Council this May.
Wills has served on Town Council since 2016 as council member as well as Deputy Mayor Pro Tem.  In addition, he volunteers as council liaison to the Board of Adjustments, Planning & Zoning Commission, and the Roads & Drainage Committee.
"Double Oak is a special place – full of wonderful, caring citizens and a great town staff, police, and volunteer fire departments," said Wills.
"During my tenure on Council, I brought a new and innovative approach to conducting the business of the Town.  I asked the difficult questions regarding spending, scrutinized our budget, led efforts to increase the Town's social media presence, been engaged in the Town's infrastructure improvements, planning and zoning, and ensured complete transparency of government to our citizens.  I supported keeping our property tax rate the same, while ensuring our budget uses no reserve funds, to keep the fiscal integrity of our town intact.  If re-elected, our residents can expect that same approach for another term."
Wills holds a B.S. in Computer Science from Tennessee Technological University and an M.B.A. from the University of Tennessee.  He has over 20 years of corporate, education, and public-sector experience throughout his career in teaching, information technology, and leadership.  Currently, he serves as Vice President and Senior Manager of Applications Development for a major financial institution.
"I believe that my multi-faceted career experience within the public and private sectors strongly equips me to handle the wide range of issues that come before Council," said Wills.
"I enjoy serving the Town and our citizens in this capacity and would be honored to continue doing so."