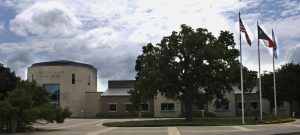 Highland Village council members on Tuesday approved the first read of an ordinance amending the time of day a person may operate as a peddler or solicitor in Highland Village.
The ordinance changes the time a solicitor or peddler can operate in the city to 9 a.m. to 7 p.m. when Standard Time is in effect and no later than 8 p.m. when Daylight Saving Time is in effect.
Daylight Saving Time, which refers to when we "spring ahead" by one hour, begins in March. It ends in November when we switch to Standard Time by "falling back" one hour.
The ordinance also extends the expiration date of the solicitors permit from 90 to 180 days.
Council also approved an ordinance relating to the operation of golf carts, slow moving vehicles (SMV) and neighborhood electric vehicles (NEV) on public streets in Highland Village.
Current state law allows golf cart use in master planned communities, which includes the Highland Shores subdivision but no other areas of the City.
The ordinance allows the operation of golf carts, SMV's and NEV's throughout the City as long as the person obtains a permit from the Highland Village Police Department and carries liability insurance on the vehicle.
Regulations detailed in the ordinance include: Golf carts, SMV's and NEV's can only operate on public streets with a speed limit of 30 mph or less, between the hours of 6 a.m. and 9 p.m., must move to the right of the public street and yield right-of-way to faster-moving vehicles, may only cross a multi-lane federal, county or state route at an intersection controlled by an official traffic control device which stops traffic from all directions, the driver and all passengers must wear a seat belt, and the driver must be a licensed driver.
The ordinance will be considered for second read at the February 27 meeting.
Also at the meeting, Highland Village Parks Department employee Scott Strasser was recognized for displaying City of Highland Village values of honesty and integrity when he found and returned a residents wallet.