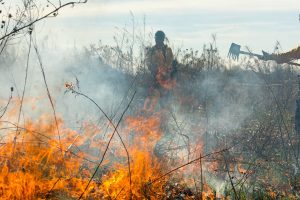 The Flower Mound Fire Department is planning to conduct a second prescribed burn on a portion of The Flower Mound next month, according to a town news release.
Last March, FMFD partnered with The Flower Mound Foundation to plan and execute a prescribed burn on the southern half of The Flower Mound, and between Feb. 12-28, firefighters will conduct a prescribed burn on the northern half.
The prescribed burn is intended to remove invasive plant species to allow native prairie grass and wildflowers to thrive as spring approaches.
It will also reduce the amount of flammable material on The Flower Mound, which will help mitigate any uncontrolled wildland fires in the area.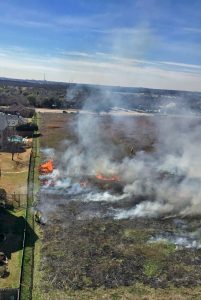 Like last year's prescribed burn, FMFD will take precautions have many fire trucks and firefighters stationed throughout the surrounding neighborhood.
Residents can expect to see FMFD personnel going door-to-door in the area, notifying residents and businesses owners of the upcoming prescribed burn. The exact date is yet to be determined, because weather conditions ultimately dictate when it can or can't be done. An exact date will be provided when it is determined.
The town anticipates the current Denton County burn ban to end before conducting the prescribed burn.