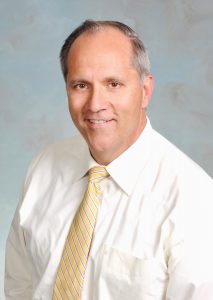 Coram Deo Academy, a private school with a location in Flower Mound, announced it has appointed its next president, according to a Monday news release.
The board of directors of CDA, the largest classical and the largest university model school in the country, chose Dr. Alan Marshall, a man with extensive military experience who most recently has served as head of school at Sandhills Christian School in Southern Pines, North Carolina.
Marshall was selected because the board "recognized the need for an executive leader to help keep tuition affordable while shepherding it through the next phase of growth and maturation," the news release said.
"We knew that for CDA to continue to successfully fulfill its mission to help shape the culture, we needed a strong leader with a proven background in organizational leadership, development, and above all, a passion for the Kingdom of God," said Chairman of the Board Brian Shaw in a prepared statement. "By executing a detailed and thorough search process, we are very confident in the opportunities for the school over the years to come."
Marshall received a Bachelor's degree from the United States Air Force Academy and Master's degrees in Aeronautical Sciences from Embry-Riddle Aeronautical University and in Applied Math from the University of Washington, according to the news release. He received his Ph.D. in Organizational Leadership from Regent University. His executive training includes The Harvard Kennedy School Leadership Decision Making course. Marshall served in the United States Air Force for over two decades, and he served as an assistant professor and course director at the Air Force Academy. He retired in 2014 as a Colonel and the Director of Safety in Air Combat Command at Langley Air Force Base in Virginia.
Marshall said he and his wife, Kendra, are "very excited to make North Texas our new home," the news release said.
"We want to stay on mission to develop wise thinkers and servant leaders who shape the culture for the glory of God," Marshall said in a prepared statement. "I am excited to be a part of this chapter at Coram Deo Academy."