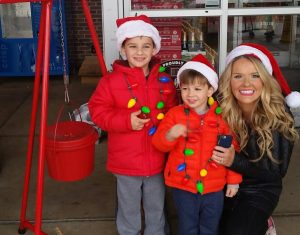 The Lewisville Salvation Army Red Kettle bell ringing season has begun, and the organization wants more bell ringers.
The Red Kettle Campaign is how each local service center makes their money for the following year. Your help is needed to assist in making a difference for our working poor, the homeless, the families and the children in the community with food and social services, according to a news release.
Participating in the campaign is a good way for students, scout groups, church groups and other organizations to get volunteer hours, and for folks wanting to give back to their community. Feel free to bring your instruments, signing voice, holiday costumes and your holiday spirit.
Click here to sign up today and volunteer your time through Sunday, or call 972-353-9400 or email: [email protected]
If you want to make a donation to the Red Kettle, make a check out to "Lewisville Red Kettle" and mail or drop off your donation to Lewisville Salvation Army, 206 W. Main St., Lewisville, TX 75057, attn: RED KETTLE.