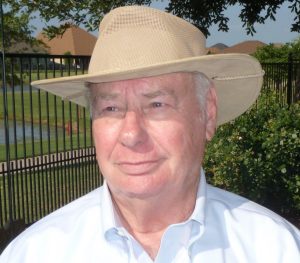 Only way to describe voting on November 7 is pathetic.  In Robson Ranch about 30% of the registered voters actually voted.  We can do better.  The rest of the City of Denton only 4.8% of the registered voters voted.  The election coming next May will determine who will be on the City Council, Mayor, District 5 and District 6.
Todd Hileman, Denton's City Manager, has selected George Morrow to be the General Manager for Denton Municipal Electric (DME).  Morrow is expected to begin his position late this month.  Robson Ranch does not receive electricity from DME but it is very important for the City of Denton.
The City Auditor hired eight months ago abruptly resigned.  No one knows the reason.  So we are searching for a new City Auditor.  Until this Auditor was hired, Denton had no auditor since 2011.  The Charter amendment just passed requires the City to have an auditor.  Until a new City Auditor is hired, an outside firm will handle the work.
The requirement for an Ethics Ordnance passed in the election November 7 Election.  City Council agreed to get the work done quickly by hiring the same expert, Alan Bojorquez, who advised the charter amendment committee.
The Denton City Council is forming a Steering Committee for City Hall West (CHW) to determine its use and restoration.  David Laschinger and I will be on the committee.  The facility known as "City Hall West" sits at 221 N Elm Street, just off of Denton's square. Built in 1927, the Spanish Renaissance Revival Style building is approximately 24,600 square feet and a registered Texas Historic Landmark.  For details: www.cityofdenton.com/home/news-and-events/council-seeking-applicants-for-steering-committee
Widening I-35E caused a McDonald's restaurant to be torn down.  Now, McDonald's wants to rebuild but they want a drive thru which results in the City of Denton to approve a Specific use Permit (SUP).  When this was presented to the Denton City Council earlier, UNT raised the question of traffic.  The council delayed acting until the traffic study was complete. The very next day UNT started eminent domain to take the property.  When this was brought back to Council November 6, a traffic study was presented that showed a substantial reduction in traffic than before.  The City Council turned down the SUP when at least 50 jobs would be created, property and sales tax revenue would result and just doing what was right allowing a restaurant to be rebuilt that had been at that location for 40 years.  And UNT wants to take the property?
Robson Ranch Support Our Troops "Silent Auction" was a great success on Veterans Day.  Every penny raised goes to our American troops.  Our Robson Ranch Choir gave two moving performances to honor our veterans.