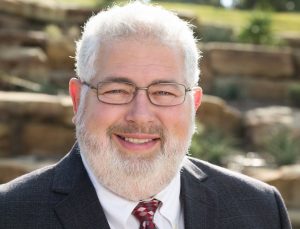 by Claudio Forest, Place 5 Councilmember
The holiday season is upon us and that means it is time for the Town of Flower Mound's 28th annual Christmas Parade and Tree Lighting Ceremony on Saturday, December 9th from 6 to 9 p.m. This free, family-fun event includes a nighttime parade that will travel down Spinks Road to Gerault Park, where there will be a special tree lighting ceremony along with choir performances, pictures with Santa Claus, kids' activities, local vendors, food trucks, and more. Kicking off the parade is the Flower Mound Summit Club who will be accepting canned good donations along the parade route to benefit Christian Community Action and all the families they help in our community. For more information, as well as a complete Town holiday event list, please visit www.flower-mound.com/specialevents.
Back in November, the Town Council voted 3-2 to approve a design services agreement to update the engineering plans, completed nearly 10 years ago, and address current capacity constraints on Morriss Road. If the project moves forward, it will increase capacity on Morriss Road by constructing an additional northbound and southbound lane, removing parts of the center median. Portions of this project will also address much needed water main and existing pavement issues; however, no additional right-of-way is needed. It is important to note that Morriss Road currently fails SMARTGrowth (www.flower-mound.com/945/SMARTGrowth) in several areas and the updated plans, projected to be completed in early 2018, will address these critical issues. Once finalized, residents, staff, and Council will be able to review, ask questions, make suggestions, and voice opinions before the Town moves forward to increase needed capacity on Morriss Road. If you would like to learn more about this project, the Town has created an informational webpage that will be updated as often as possible at www.flower-mound.com/morriss. Residents will be able to view the existing 90 percent engineering plans from 2009 and contact Town staff with any questions.
The construction of our new Town Hall is moving right along. If you pass by the site of the future Town Hall, you will see endless activity and crews working hard towards our completion goal of early 2019. Most recently, they completed the second pouring of the concrete floor slab. You can follow the progress of Town Hall by visiting https://app.oxblue.com/open/FlowerMound/TownHall. The on-site project camera takes a photo every 10 minutes, allowing visitors to view a time lapse from the project's beginning. Town staff also posts weekly updates of all street projects, lane closures, parks/trails projects, storm water projects, water/wastewater projects, and facilities projects at www.flower-mound.com/townconstruction. Residents may even sign-up to be notified when the pages are updated via text or email at www.flower-mound.com/notifyme.
Finally, it was an honor to be a part of the grand opening event at the Courtyard by Marriott Dallas – Flower Mound hotel on November 16th. Overlooking the River Walk, the 146 room, state-of-the-art hotel means we no longer have to tell friends and family that the closest hotel is in a neighboring city, but rather right here in Flower Mound!  The hotel 's 10,000 sq. ft. of pre-function and meeting space has already been reserved and utilized for numerous events since their soft opening. This excellent addition to our Town serves as another essential amenity that has been much needed in our community. Please note that the Flower Mound Communications Team will post a special Development Spotlight on the hotel this month, so be sure to watch out for that on our YouTube channel, www.youtube.com/user/TownOfFlowerMound.
If you have any questions or comments regarding construction projects, events or other items happening in our community, please feel free to contact me at [email protected]. I hope you and your family have a safe and joyous holiday season and a very prosperous New Year!