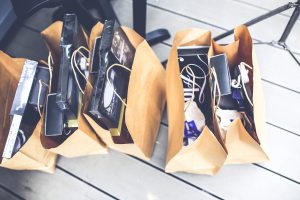 This Saturday, businesses and customers around Denton County will be celebrating Shop Local Saturday to kick off the holiday season.
Some businesses who partner with PointBank, including Brightside Boutique and Hoochies, will be able to able to offer customers extra rewards and incentives (through its Buzz Points program) for choosing to shop locally.
"Participating in Shop Local Saturday is a win-win-win," explained Brad Nesbitt of Bradford Ballistics. "Customers earn extra incentives through PointBank's Buzz Points program, we get to reward our favorite customers, and the local economy grows!"
According to PointBank President Ray David, Jr., hundreds of consumers have pledged to shop locally this holiday season.
"58 percent of every dollar spent locally stays in the local economy versus 33 percent when consumers spend at chain stores," added David. "We're proud to strengthen our local economy and look forward to helping local businesses and customers on this special day."