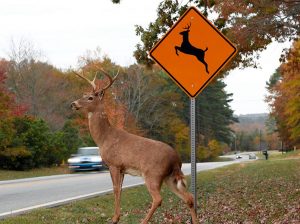 The Flower Mound Police Department wants drivers to keep an extra careful eye out for deer on or near the road.
The top months for vehicle collisions with deer are November and December in Texas, the department said in a Facebook post this week.
"Flower Mound is a great habitat for deer with available cover, water and ample food supply," the Facebook post said.
Here are some tips to avoid a deer on the road:
Deer are most active at dusk and dawn
Use extra caution in known deer zones
Always wear your seatbelt

At night, when there is no oncoming traffic, use high beams

Avoid swerving when you see a deer

Scan the road for deer signs and other danger signs, especially in wooded or natural areas.