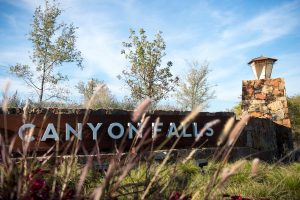 The Canyon Falls community is preparing for its first annual Canyon Falls Fallapalooza on Saturday.
The free event will kick off at 9 a.m. with the Canyon Falls Run for the Rescues 5K and Family Fun Run, benefiting the DFW Labrador Retriever Rescue Club. Click here to register.
The races will be followed by the grand opening of the Hay Barn and Pooch Park, Canyon Falls' two newest amenities, according to a news release. Inspired by the unique history and character of the land, The Hay Barn will include The Porch, an outdoor event space and shade pavilion connected to the Pooch Park, featuring two off-leash play areas for small and large dogs. Northlake Mayor Peter Dewing will host the ribbon cutting ceremony at 10 a.m.
Fallapalooza is open to everyone and located at the Canyon Falls Club, 6950 Canyon Falls Drive. Other festivities include ziplining, rock wall climbing, frisbee dogs, lawn games, archery, crafts, a scavenger hunt, a DJ and more, the news release said. Food trucks will set up on site, and there will also be a s'mores station and "Make Your Own Trail Mix" station. DFW Lab Rescue, Hillcrest Rescue and Trophy Club Animal Hospital will be in attendance with goodies and puppies.