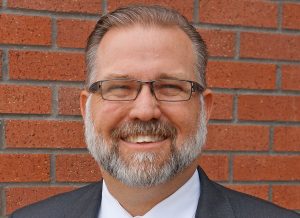 The 2017 Town of Flower Mound Retail and Restaurant survey is here and we'd love to hear your thoughts.
Every two years, the Economic Development department conducts this survey for residents to voice their opinions on their favorite places to shop and dine. While we can't guarantee your favorites will choose Flower Mound, it's a unique tool that the Town uses to pursue certain companies that rank highly on that list.
From a business owner's point of view, it has to be intriguing to hear that our residents have specifically requested them in a community-wide survey!
Please visit www.flower-mound.com/survey and fill it out today. All surveys are anonymous and must be submitted by November 30. If you have limited access to the internet, please call the Economic Development Department at 972.874.6044 to request a paper copy of the survey. Survey results will be released in December.
Be sure to think of Flower Mound when it comes to shopping and dining this holiday season. While it's often more convenient to shop online, visiting our local restaurant and retailers keeps tax dollars local, businesses open, and jobs in our community. These tax dollars help fund Flower Mound programs, events, services, and even the new playground equipment in our parks. Be sure to check out the list of Flower Mound retailers and restaurants on the Town's website at www.flower-mound.com/DocumentCenter/View/19435.
Last month, the Mayor and Council had the pleasure of honoring former Mayor Jody Smith by naming the future Council Chambers "Jody Smith Hall." A Flower Mound resident for 33 years and a Flower Mound business owner since 1991, Ms. Smith is known for her kindness, acts of service, and unmatched generosity. Even if you don't know her personally, your life has probably been touched by her. She is an active participant in many civic affairs and projects including, but certainly not limited to, the Chamber of Commerce, Rotary Club, Children's Advocacy Center of Denton County, Wings Foundation, New Horizons, and most recently the Rebuild Fruitvale project.
She is especially passionate about causes that support children and first responders, and was instrumental in starting the Town's Seniors In Motion program. She has been a powerful positive influence for good in Flower Mound and I'm happy I was able to be a part of honoring her tireless efforts to make Flower Mound a better place.
If you're interested in learning more about Jody Smith and her impact on the Town, I encourage you to visit www.flower-mound.com/fmtv and select the presentations portion of the October 16 Town Council meeting to watch.
This month, everyone can make a positive impact in Flower Mound by donating to our annual Santa Cops program. This program, coordinated by the Flower Mound Police Department and the Flower Mound Citizen's Police Academy Alumni Association, helps make a Flower Mound child's Christmas one to remember. The Santa Cops Toy Drive will run from November 13 through December 13 and all the information you need, including donation sites, is listed at www.flower-mound.com/santacops. If you would like to make a monetary or gift card donation, please bring those directly to the Police Department at 4150 Kirkpatrick Lane.
Now that we are in peak holiday season, be sure to visit www.flower-mound.com/specialevents for the complete list of things to do with your family in Flower Mound. We'll kick things off with our Veterans Day Ceremony on November 5, followed by our Veterans Day Relay Run on November 10. Be sure to mark your calendars for our unforgettable Christmas Parade and Tree Lighting Ceremony, scheduled for Saturday, December 9, from 6 to 9 p.m. The parade will start on Spinks Road and will end at Gerault Park, next to the Community Activity Center. I hope to see you there!