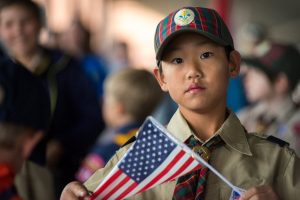 The town of Flower Mound is preparing for two Veterans Day events, the first of which is scheduled for Sunday.
The town is hosting a free Veterans Day Ceremony for all ages from 1-3 p.m. Sunday at Flower Mound High School's football stadium.
A family picnic will be held from 1 to 2 p.m. with free hot dogs, cake, and lemonade. From 2 to 3 p.m., the Town will host a Veterans Day Ceremony,
Following a family picnic — complete with free hot dogs, lemonade and cake — from 1-2 p.m., the ceremony will begin at 2. Local Boy Scouts, Girl Scouts, and ROTC units will parade before the veterans in uniform in attendance in the Veterans Review.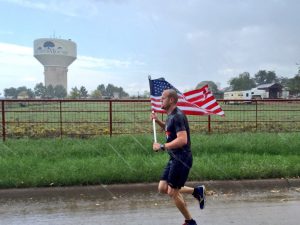 On Nov. 10, the day Veterans Day is being observed, the town is also conducting its annual Veterans Day Relay.
Relay participants to run a portion of a pre-determined 45-mile route around Flower Mound between 9 a.m. and 5 p.m. Each relay runner will run approximately one to two mile sections, commemorating America's veterans and their service by carrying the American flag, according to a town news release.
As in years past, everyone is invited to run the final mile. Interested residents should meet at Shadow Ridge Middle School, 2050 Aberdeen Drive, at about 4:15 p.m. to run in the final leg to the CAC.