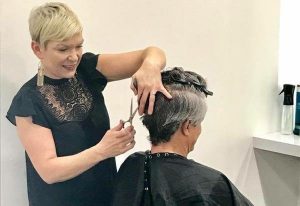 Toni & Guy Hairdressing Salon opened Friday in The Shops at Highland Village.
Trent Debth opened his second Toni & Guy location in DFW with his wife, Jana, with a soft opening.
"Our big thing is to just get open and start servicing clients," Debth said.
The Toni & Guy Hairdressing Salon is a large chain with several DFW locations, and most of its Texas locations are run by corporate, Debth said. According to its website, it combines the flair of Italian finishing with English precision cutting and personalization techniques.
"We have a firm foundation in classic styles with a modern feel," Depth said. "We cater to a variety of clients, with a big emphasis on customer service. Expect that when you come in, we will have a hairdresser for every level of need."
Debth said that in addition to standard haircuts and color, the salon will have makeup artists, specialty hair services, runway shows, photo shoots and more.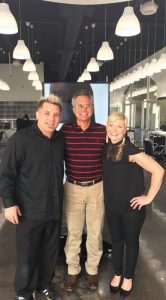 The Highland Village location will serve as an "education hub," Debth said.
"We provide a tremendous amount of education to our hairdressers before and after they hit the floor," Debth said. "We strive for consistent quality through education, even for our most experienced stylists."
Debth said the salon will be heavily involved in philanthropic efforts, and will contribute to and help out local nonprofits, schools and auctions.
"We participate in three or four charity events every month," he said. "We feel like we give as much back as the community gives us."
Debth said the salon, which will be open seven days a week, has been "welcomed with open arms" to the area.
"We're super excited to be a part of this community," he said. "We really like the vibe out here."
Toni & Guy stylists aim to "be 'daymakers'" for each client, Debth said.
"We want to take care of our clients and make sure we make their day when they come in," he said. "We want to make sure they leave better off than when they came in, in the way they look and the way they feel."
Toni & Guy Hairdressing Salon is located at 1401 Shoal Creek #130, Highland Village, Texas 75077.